Planning ahead is a great decision!
Pre-planning your cemetery memorial is one of the most thoughtful and caring decisions you can make for your family or loved ones.  Every day we see how difficult it is for grieving family members to try to decide what their loved one would have wanted or to agree on exactly the type of memorial to choose.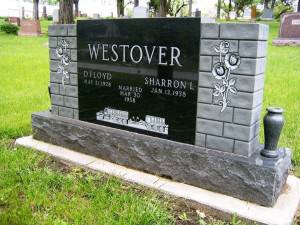 Who should plan ahead?
We think this is particularly valuable for married couples.  You have been making decisions together, often for most of your lives, so it will be much easier to make this decision together as well.  It also removes the burden from your children, who may already have an array of issues to deal with in settling an estate.
What are the first steps?
Some of the first things to consider are what you would like to include on your memorial.  These can include the things that make you special to your loved ones and that help show who you are to future generations.  We can design a memorial to showcase your hobbies, profession, favorite activities or things, or to simply create a beautiful design that reflects your personality.
We can also include family information, such as the date you were married and the names of your children.  You can also include any other information to help future generations understand your origins or complete a family genealogy.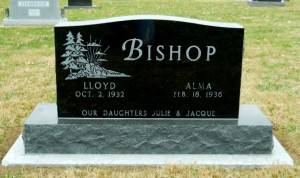 OK, I'm ready, what can I do now?
Call or email us today to arrange an appointment in our Nebraska City showroom or in your own home to discuss designs, granite options, and prices.  Once we understand your desires, budget and the story you want to tell, our memorial artist will create full color drawings for you to choose the exact design you want.