How to begin designing a cemetery memorial
Choosing a cemetery memorial for a loved one is certainly difficult, but can be incredibly meaningful in sharing their memory with family, friends and future generations.
What story do you want the memorial to tell?
The first step in choosing a memorial is thinking about the story you want the monument to tell.  In the past, cemetery monuments were often limited to names, dates and generic floral artwork.  However, now we can craft a unique and personalized memorial that tells the story of a life lived.
Everyone's life is unique and their memorial should be too.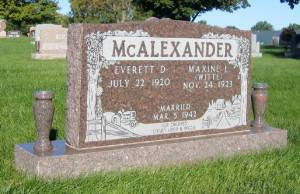 Some questions to ask are:
What were their hobbies, their profession, their favorite things or activities?  In short, what made them special?
We can take those things you identify and weave them into a unique and beautiful memorial that will carry your loved one's memories for generations.
How do I Choose a shape, size, and color?
Choosing the actual memorial can be difficult due to the almost infinite range of choices we offer.  To make it easier, we suggest taking your time to look through our gallery or visiting a local cemetery to see what appeals to you.  We find most people consistently gravitate toward a couple of colors and styles which really helps to narrow down the options.
We also have a wide selection of memorials in our Nebraska City showroom to help you choose, or we can bring full color photo books and granite samples to your home.  Once you have your choices narrowed down, we will make full color computer drawings with your family information and artwork so you can see exactly what your memorial could will look like.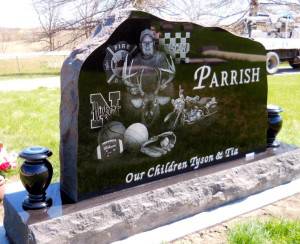 What if I want something unique or personalized?
We work with the finest stone quarries in the world and can give you almost infinite choices in color, shape and size.  We can even craft completely custom shapes and designs to give you exactly the memorial you desire.  We believe that each life is individual and unique, and we strive to make each memorial reflect a life lived.
I am ready to get started, what do I do now?
Call or email us today to arrange an appointment in our Nebraska City showroom or in your own home to discuss designs, granite options, and prices.  Once we understand your desires, budget and the story you want to tell, our memorial artist will create full color drawings for you to choose the exact design you want.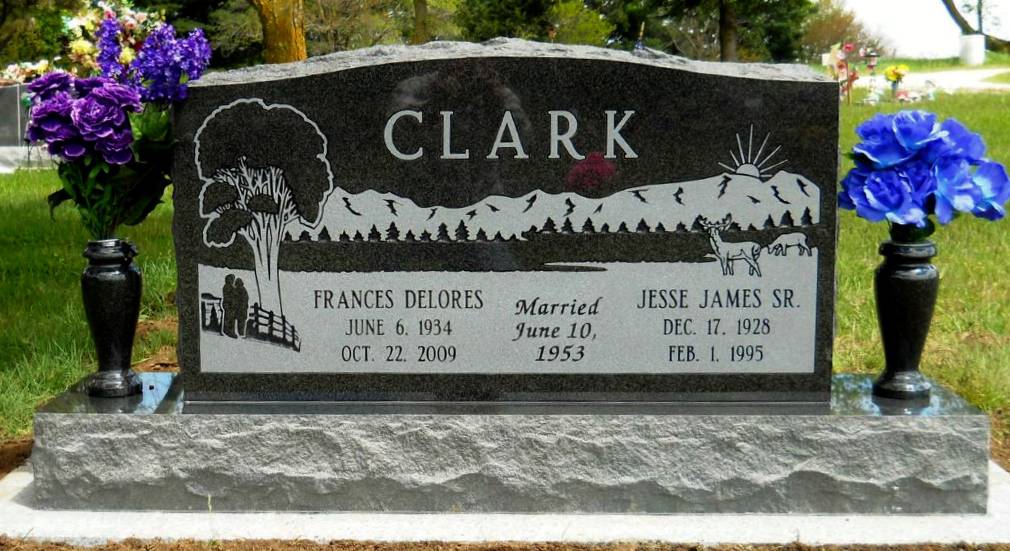 Would you like more information?